Move Like the Mountains
A Yoga & Creativity Retreat with Elena Papina and EMay
** Registration is now open! Click here for registration through Bluebird Sky Yoga **
Canaan Valley State Park Resort in Davis, West Virginia
July 20-23, 2023 (4 Days / 3 Nights)
Looking for an adventure? Want to anchor and strengthen your yoga practice in a beautiful setting? Longing to develop a space within yourself that creativity can flow through? Dive into the practice of yoga while you nurture yourself in the nature of the Appalachian mountains of West Virginia.
ABOUT YOUR RETREAT TEACHERS
Join Bluebird Sky Yoga teacher Elena Papaina and beloved musician and artist, Emay for a weekend retreat in the Canaan Valley mountains of West Virginia. Rediscover the connection to your creativity and true self in a welcoming, supportive community immersed in nature, beauty, and wellness activities.
ELENA PAPINA (SHE/HER)

Elena, native of Moscow, Russia, discovered yoga over twenty years ago while completing her studies in Washington DC. Elena's yoga training portfolio includes the names of amazing yoga mentors – Chrissy Carter, Rod Stryker and Jason Crandel. Elena's yoga classes are thoughtful, inclusive and inspirational. Her passion to explore the outdoors on foot, wheels, or skis has led to creating four season yoga retreat offerings in Canaan Valley, WV since 2017. The yoga retreats became a flagship for the DC community to find a safe mountain space to restore balance in everyday life. If you ask Elena about her favorite season, she will surprise you – "any season when it snows!" For more about Elena, click here.
EMAY (SHE/HER)
EMay is an award-winning singer-songwriter who has performed internationally, has recorded in Los Angeles and Nashville and released music independently since 2010. She is also a visual artist, writer and dancer who has studied with and performed alongside creatives at the top of their fields, including Alanis Morisette, Jorma Kaukonnen, Nick Woolsey, Zoe Jakes, Natalie Goldberg, and more. She is a daily meditator, outdoor enthusiast and yogi for 20+ years. She finds her bliss in the rooted space that creative practices open in the heart and mind – and the joy of passing on these practices on to friends like you. She keeps bees and grows her own food at her homestead farm just south of Canaan Valley – and she is absolutely thrilled to once again share the beauty and wonder of this area with you! Learn more about Emay here.
Also supporting the retreat will be Audrey Stephenson, a yoga teacher and therapist who specializes in IFS and mindfulness-based approaches to wellness. Now based in Charlottesville, Audrey spent many years living and exploring this area of West Virginia, and is excited to share her knowledge of and love for the area with the group."
CANAAN VALLEY RESORT & NEARBY AREA
Canaan Valley is located in the heart of the Monongahela National Forest, is a picturesque, remote high-mountain valley – the base of the valley is 3200 feet, making it the highest sizable valley east of the Mississippi River! Canaan Valley State Park encompasses two parallel mountains with the Blackwater River running in between. All of the park's summertime amenities can be utilized free of charge during your off hours and include many miles of hiking and mountain biking trails, an indoor pool club with hot tub and sauna, outdoor pool, workout room, outdoor climbing wall, tennis courts, mini-golf, full-sized golf, a nature center, picnic areas, playgrounds and more. For more information on Canaan State Park and Resort, visit their site here.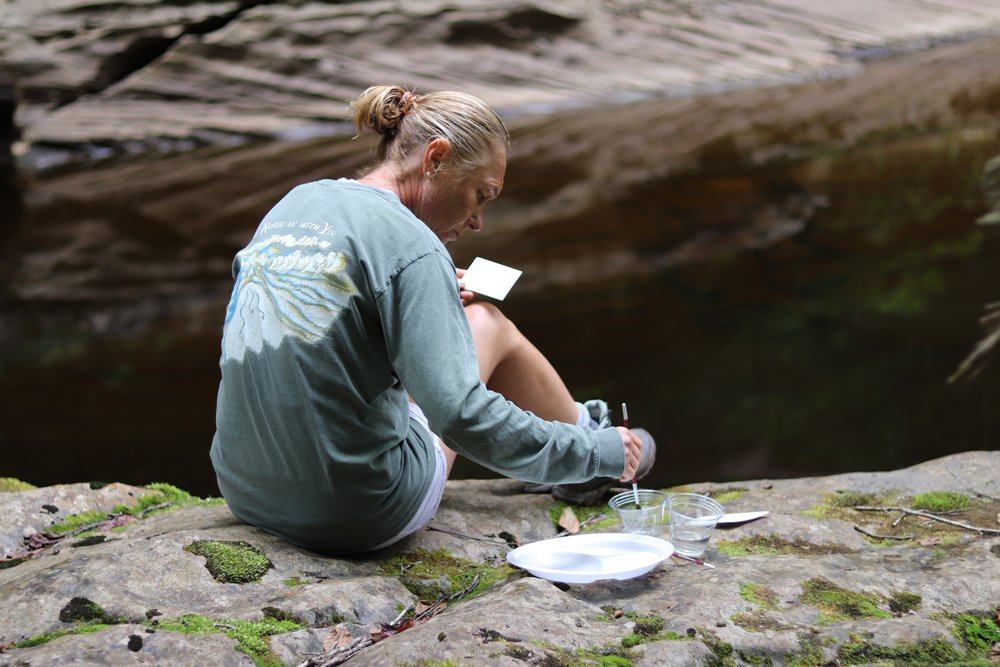 Beyond Canaan Valley State Park, there is even more to explore! The region boasts over 600,000 acres of remote wilderness, including Dolly Sods and Otter Creek. There is an abundance of outdoor recreation opportunities including hiking, mountain biking, horseback riding, whitewater rafting, beautiful waterfalls, canyon vistas and more. Additionally, the picture-perfect towns of Davis and Thomas have delightful boutiques, artist-owned galleries, delicious food, festive craft breweries, two distilleries and a meadery. Consider extending your trip to explore the many offerings this area offers, including some of Healthberry Farm's Favorites.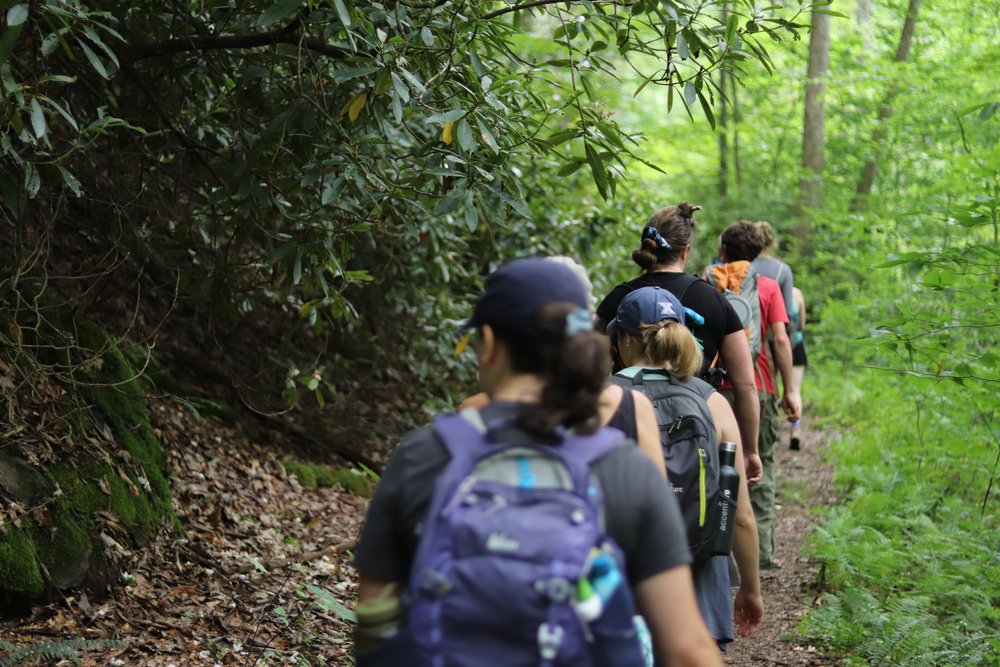 Sample Schedule (subject to change):
Friday & Saturday
9 am morning meditation & yoga practice
11 am brunch
12 pm creative practice – drawing & painting from observation
1 pm free time – choose your own adventure!
4 pm creative practice – mantra, movement & writing
5 pm yoga practice w/ live music
7:30 pm dinner
9p campfire w/ story and song
Retreat pricing: from $750-$1,295. Teacher & local discounts available, as well as "earlybird" through 4/21. Register now!
Questions? CONTACT EMAY // CONTACT ELENA